Designers see interior spaces as a whole, though there are fragments that make up the complete design. Psychology understands that many aspects of living can affect the entire mental state and human emotions.
When these 2 fields combine, spaces can be smartly designed to facilitate a desired feeling and enhanced mood, creating an alluring and functional place. Good interior designers know this and will listen and spend time with their clients in order to get a feel for what they want to accomplish in an area.
In an article, Frames of Mind, the importance of emotional intelligence in interior design is explored. This, along with creativity are important aspects of the design process. Whether in a living space or at the workplace, design has the capacity to transform more than just the aesthetical.
Studies have long shown that the color in a room can have an impact on how we feel. One particular examination noted that color-emotion, or how we see and react to certain colors, is similar across the globe.
Also, the proportion and scale of objects are important to consider.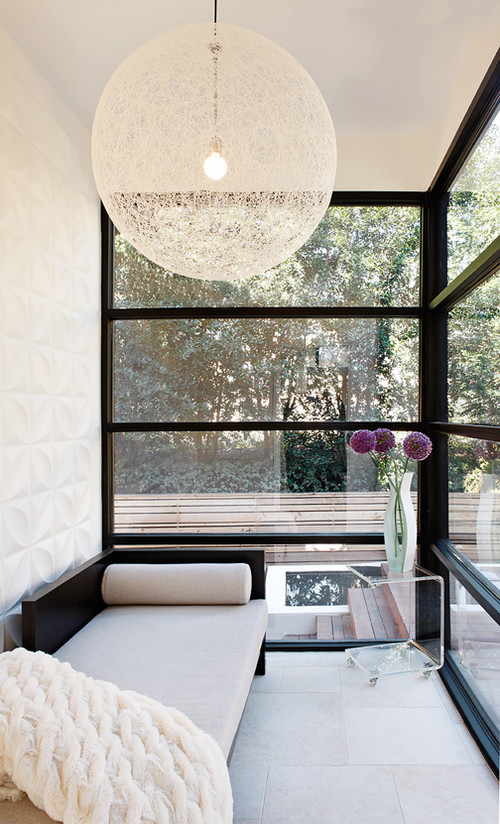 Proxemics, or the study of spaces, is another feature that interior design takes into account. Research studies have looked into how the spacing of objects can affect mood as well as productivity. When things can seem too crammed in an area or people are too compacted it can cause stress levels to rise.
The actual physical appearance and feel of items, or tactile presentation, can also have an influence on attitudes.
What's Wrong with Virtual Trees? Restoring From Stress in a Mediated Environment demonstrated the importance of exposure to nature for stress reduction. This particular study showed that natural environments can be effective at relieving anxiety.
This can be carried over to indoor settings that seem to lend an invitation to the outdoor landscape.
We can't all afford interior designers to rework a room, but we can steal some of their secrets for integrating a wanted look or sentiment. Something as small as changing the color or adding objects that inspire can have an effect on mood, even if we don't realize it.
Have a wish list for a room? Play around with mood boards like Olioboard to capture your inspiration.
All images are courtesy of Houzz.
If you read this far, we assume you found this post interesting. Please help Blackle Mag thrive by sharing it using the social media buttons below.
Tweet
What did you think of this post? Let us know in the comments below.